TigerGaming Poker 100% up To $1000 Welcome Bonus
After struggling at the plate in his first few major league seasons, Aaron Hicks seemed to break out in 2017. The switch-hitting outfielder went to the injured list a few times due to oblique issues and only got into 88 games, but he hit 15 home runs and stole 10 bases. He also drew walks in 14.1% of his plate appearances, well beyond that year's 8.5% league average. His .266/.372/.475 batting line led to a 128 wRC+, indicating he was 28% better than the league average hitter. His defense was also graded well, allowing him to produce 2.7 wins above replacement per the calculations of FanGraphs, despite playing barely half a season.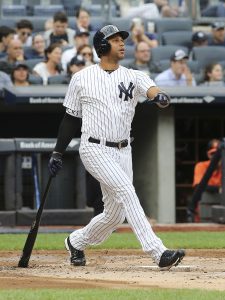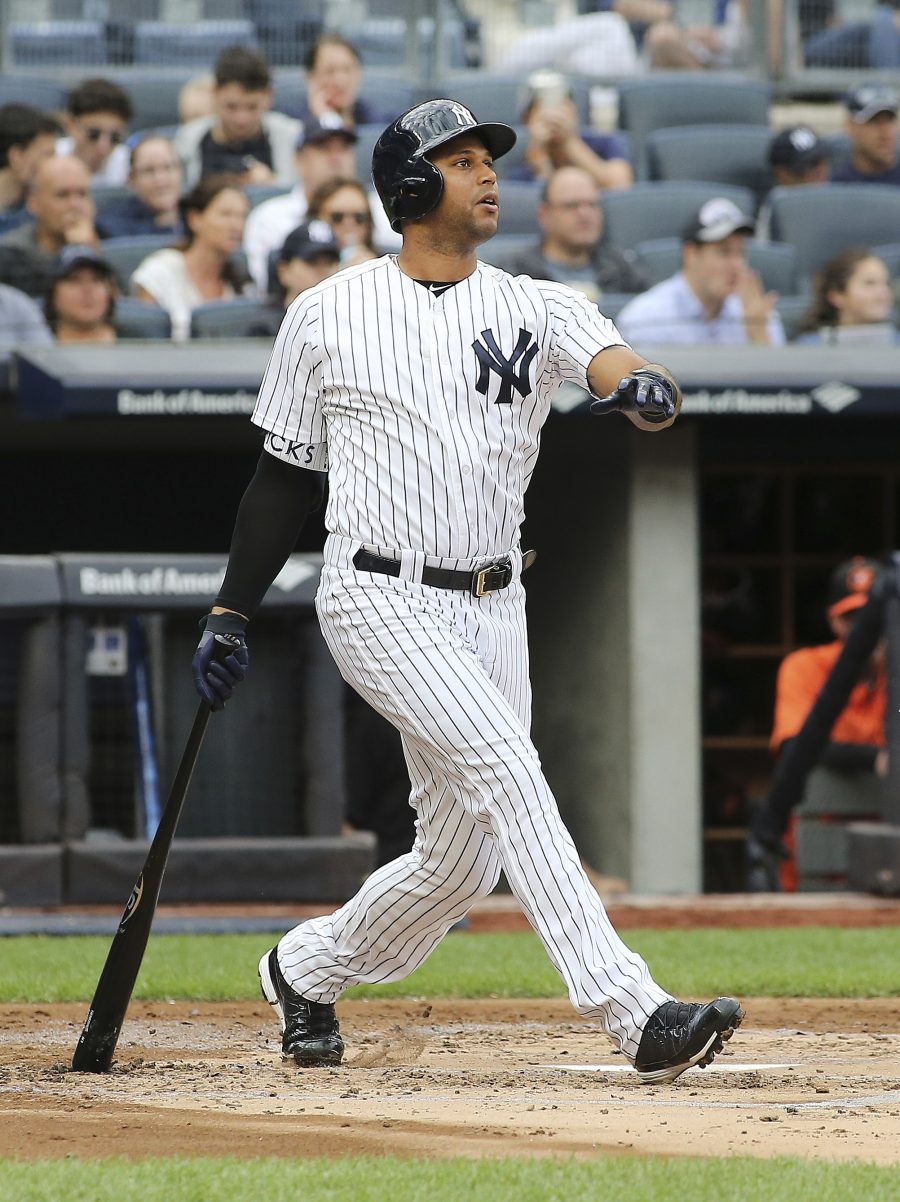 The next year, he stayed healthy enough to get into 137 games and largely repeated his results over a larger sample. He launched 27 homers, swiped 11 bags and walked in 15.5% of his trips to the plate. His .248/.366/.467 batting line led to a 129 wRC+ and 4.3 fWAR. The Yankees felt they had a well-rounded player that was worth locking up, agreeing to give Hicks a seven-year, $70MM extension with a club option for 2026.
Things have been up-and-down for Hicks in the four seasons since that extension was signed, however. In 2019, he made multiple trips to the injured list and only got into 59 games. When healthy enough to play, his offensive output was diminished though still above average, as he finished the season with a 103 wRC+. He bounced right back in the shortened 2020 campaign, getting into 54 of the club's 60 games. He only hit six home runs but he walked in 19.4% of his plate appearances, producing a slash line of .225/.379/.414 and a 124 wRC+. 2021 was another low point, however, as a wrist injury limited him to 32 games of poor production before surgery in May that he wasn't able to return from.
2022 was the first time Hicks was healthy over a full season since that excellent 2018 campaign, though he wasn't able to properly return to form, hitting just eight home runs in 130 games. He still walked at a healthy 13.7% clip and stole 10 bases, but his overall production was down. His .216/.330/.313 line amounted to a wRC+ of 90. He also lost the center field job, as the Yanks frequently ran Aaron Judge out there instead and acquired Harrison Bader at the trade deadline even though Bader was injured at the time and wouldn't be able to take the spot until mid-September. Hicks' work in left field was graded well which, along with his speed, still allowed him to tally 1.5 fWAR on the year. That's not disastrous but it was a far cry from his previous form.
There are still three guaranteed years remaining on that extension, and the Yanks have reportedly been fielding trade offers on Hicks this offseason without finding a deal to their liking. With Bader and Judge set to be in center and right, the club was open to finding external additions in left but didn't end up doing so. That leaves Hicks battling for the job next to younger players like Estevan Florial and Oswaldo Cabrera.
So, what can be expected out of Hicks in 2023? Was 2022 some kind of outlier or just a reasonable expectation of the kind of player Hicks is now? If one wanted to be optimistic and charitable, they could point to the fact that Hicks was coming off three stunted seasons, wrist surgery and then a lockout-interrupted offseason where he was not able to communicate with team staff. His power was diminished but he still got on base and was able to contribute in other ways. Hicks told Dan Martin of The New York Post in September that he tried to come back from wrist surgery lean and athletic to stay healthy but that it backfired by sapping his power. "I wanted to get faster and healthy, but me playing at 200 pounds isn't it,'' Hicks said. "I haven't been impacting the ball like I wanted to. It's really showed, with my power down. I wanted to be quicker and it didn't work out that way." He told Martin that he was looking forward to adding more strength in the offseason and coming into 2023 with the power restored.
The more pessimistic view is that Hicks hasn't been both good and healthy over an extended period of time since 2018. It's not his fault there was a pandemic-shortened campaign in there and that he happened to be injured on either side of it, but the fact of the matter is that he's now 33 and natural age-based regression is working against him. Statcast has some mixed opinions on his 2022 results. His hard hit rate was only in the 14th percentile and his barrel rate just 29th. His average exit velocity was in the 31st percentile, though he did get to the 57th for maximum exit velo, suggesting there's still some power in there but he wasn't tapping into it often enough. It's possible that his plan to bulk up in the offseason and get his strength back could lead to him hitting the ball with more authority in 2023, but there's no real guarantee that will work.
Regardless of whether that plan comes to fruition, Hicks should still be valuable in some way. As mentioned, even with his down year in 2022, he produced 1.5 fWAR thanks to his speed, defense and ability to draw walks. It's possible that speed plays up a bit with the new rule changes that will encourage base stealing going forward. He could also get a boost from the ban on extreme defensive alignments as he was shifted in 92.6% of his plate appearances as a lefty and just 6.5% as a righty. He has mild platoon splits for his career, producing a 103 wRC+ as a righty and a 96 as a lefty, with the new rules perhaps leading to more balanced results there.
The major unknown will be that power and if it can come back. Hicks hit 27 home runs in 2018 and had similar results on a rate basis in his injury-marred 2017 and 2019 seasons. But he's been well shy of that pace for three years running now. If it doesn't come back, he's a solid but unexciting regular or perhaps an overqualified fourth outfielder. If it does come back, he'd return to being the well-rounded player the Yanks were so excited about a few years ago. Since no trade has been made, it seems Hicks will get a chance to prove himself this year. Whether he succeeds or not could be significant in a hotly-contested AL East where every win could matter, in this year and the two years still remaining on his contract.
Image courtesy USA Today Sports.
Wild Casino - Welcome Crypto Package Up To $9,000