TigerGaming Poker 100% up To $1000 Welcome Bonus
Super Bowl 2021, it's Brady vs. Mahomes
The finalists of the football championship have been defined: the two strongest and most famous quarterbacks in the world will face each other. Brady, 43, is in his tenth Super Bowl (he has won 6), Mahomes, 25, is the highest paid sportsman in the world. There is no better today
It will be Tom Brady against Patrick Mahomes: in the night between February 7th and 8th the Tampa Bay Buccaneers and the Kansas City Chiefs, defending champions, will compete for the 55th NFL Super Bowl.
To catalyze the attention will be the challenge between the two quarterbacks, true superstars: the legendary 43 year old Brady, arrived at his tenth Super Bowl, and the 25 year old Mahomes, the highest paid sportsman in history with the ten-year over 500 million dollars signed last summer.
It will be played at Raymond James Stadium in Tampa, Florida, and for the first time in 55 editions there will be a team that can play it at home: the Buccaneers, brought by Brady to the second Super Bowl of the franchise (in the only previous one, in January 2003, they won against Oakland).
Tampa, in spite of a very opaque second half of the experienced quarterback, beat the Green Bay Packers 31-26 centering the third victory on three trips in these playoffs: "We had difficulties but the defense did great things – admitted Brady – the team has made a great path and a remarkable effort, now let's prepare the best we can to win the Super Bowl". "It's an amazing moment.
Brady convinced everyone that we could get here, now we go home and do it to win," Bucs coach Bruce Arians said.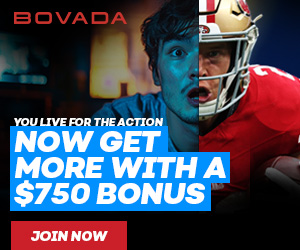 Super Bowl with 22,000 spectators
The match between Tampa Bay and Kansas City will be attended by 22,000 spectators (one-third of the stadium's capacity), including 7,500 health care professionals who are guests of the NFL. "I am the son of a nurse and you all have a special place in my heart," said commissioner Roger Goodell in a surprise video to the health care professionals at Sarasota Memorial Hospital in Florida, many of whom were visibly moved, "I know your work and we owe you a great deal of gratitude. That's why I want to personally invite you to be our guests at the Super Bowl. A choice made by the NFL in consultation with the health authorities of Florida, which according to Goodell wants to be a thank you to the health staff and at the same time a spot for vaccinations.
Top 10 Super Bowl Apps 2021
Tag: super bowl 2021, super bowl 2021 date, super bowl 2021 location, where is super bowl 2021when is super bowl 2021, where is the super bowl 2021, super bowl 2021 tickets, when is the super bowl 2021, 2021 super bowl location, super bowl odds 2021
Wild Casino - Welcome Crypto Package Up To $9,000