TigerGaming Poker 100% up To $1000 Welcome Bonus
Super Bowl 2021 without Pepsi, Coke and Budweiser commercials, between crisis and charity
The Super Bowl 2021 is a challenge especially for advertising investors, between economic crisis and the difficulty of making adequate commercials.
In the U.S.A., preparations are underway for Super Bowl LV on Sunday, February 7, with the decisive challenge for the championship between Kansas City Chiefs quarterback Patrick Mahomes and the Tampa Bay Buccaneers, who for the first time will have among their ranks the legendary Tom Brady, in his tenth Super Bowl after 19 years with the Patriots and six championships won, and the protagonist of an upcoming ESPN series.
The reasons to make this 55th edition of the Super Bowl memorable from a sporting point of view are all there, since the presence of Brady in a new debut – and especially in the role of helmsman in a mission that at the eve seemed utopian – are all there. To make it unforgettable, of course, there is also the Pandemic, which modifies the liturgy of the US sports and television event par excellence.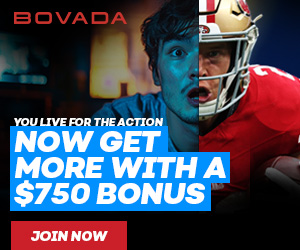 Reduced audience in Tampa's Raymond James Stadium, which will play the 2020-2021 NFL finals at home, but with 'only' 22,000 spectators compared to the almost 66,000 seats available, but it is the advertising investments that will be reduced in this edition.
Many large companies, in fact, have decided not to buy space in the most important event of the television season or have chosen to drastically reduce it in order to concentrate their investments in other areas.
The Super Bowl, however, has always been the highlight for the promotion of large companies that have always competed to grab precious slots to the tune of millions of dollar, proposing commercials designed and studied for a long time to amaze, to make people talk, to entertain, to launch entire annual campaigns. According to estimates by data analysis company Kantar, last year the event generated $435 million in revenue for Fox, which broadcast SB LIV . " This year, CBS, which hosts the Super Bowl, put up 30″ TVs for sale at an average of $5.5 million and digital space at $300,000.
Top 10 Super Bowl Apps 2021
This Super Bowl 2021 will therefore be very different, and for different reasons that can find a first synthesis in three cases of particular relevance, involving three giants.
Let's start with Pepsi, which has chosen not to buy advertising space for its top brand during the broadcast to concentrate investments on the Half Time Show (with The Weeknd). This indicates the choice of reducing investments in the face of a difficult economic situation, avoiding redundancies and preferring differentiation (in fact, commercials will be aired for Mountain Dew and Frito-Lay products).
For its part, Coca-Cola has made a similar and even more drastic choice, since it has decided not to buy a single slot: not really a rare thing, since even in 2019 the Atlanta giant did not buy space during the game (after 11 years of continuous presence), but appeared in the pre-game. This time, however, Coke will not be there: Coca-Cola has suffered a downturn in sales due to the closure of stadiums, cinemas, gathering places that are traditionally good sales contexts and has announced upcoming layoffs. A Super Bowl commercial can wait.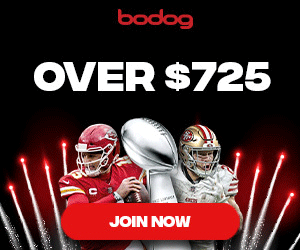 Then there is the even different case of Budweiser: the well-known beer brand, which has never missed an appointment since 1983, will not have its own commercial in the Super Bowl. And it is not a detail: Bud commercials have been among the most iconic and impactful on the collective imagination and on the TV audience. But why won't he be there? Because the company to which the brand belongs has decided to donate to charity the amount of money it would have used for that commercial to support the vaccination awareness campaign
The absence of a brand-symbol such as Budweiser does not mean that the entire company to which it belongs has decided not to invest: as ABC explains, Anheuser-Busch has purchased four minutes of advertising to be broadcast during the game to promote its other brands such as Bud Light, Bud Light Seltzer Lemonade, Michelob Ultra and Michelob Ultra Organic Seltzer, among the best-selling among younger people.
Top 10 Super Bowl Apps 2021
SUPER BOWL 2021 AND ADVERTISING: THE DIFFICULT SITUATION
The Super Bowl 2021, therefore, presents many differences and brings with it many novelties, not only in terms of organization, but above all in terms of advertising: a necessary rethink for all market players, from investors to advertisers, obviously including TV broadcasters.
Tag: 2021 super bowl location, Super Bowl, super bowl 2021 date, super bowl 2021 location, super bowl 2021 tickets, super bowl odds 2021, where is super bowl 2021, when is super bowl 2021
Wild Casino - Welcome Crypto Package Up To $9,000